Music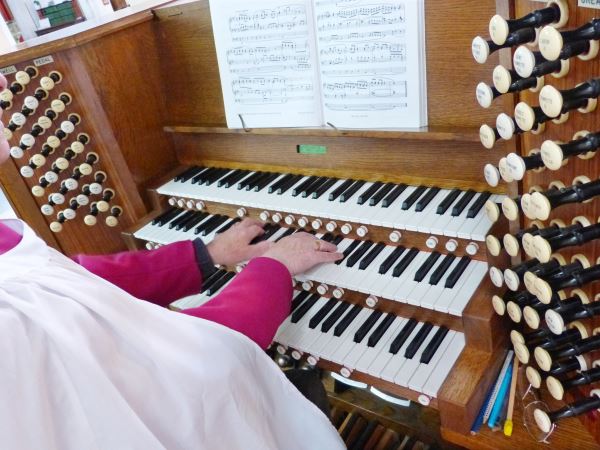 Music in worship is very important to us. We strive to maintain a standard of excellence which complements and enhances the liturgy.
An exciting development is the current restoration and installation of our grand J.J. Binns organ of 1888. This is scheduled for completion later in 2014.
A variety of quality concerts are promoted by us - from jazz to solo instrumentalists from brass band to choral - in styles from classical to popular.
Church Shop

It is not such a rare thing these days to find a shop inside a Church building, but it probably was quite a radical move when Eye Church Shop was first opened over 25 years ago. The shop has always opened using volunteer help – and the passion to keep it open has waxed and waned over the years.
Development Appeal
We have completed the installation of the majestic J. J. Binns organ. Thanks to our supporters and the tremendous skills of the organ builders, E. J. Johnson & Son (Cambridge) Ltd, our dream has at last been realised! Our fund-raising for this stage of our campaign is now complete. Watch this space for details of our plans for the next Phase in our Development Programme.