Our Development Campaign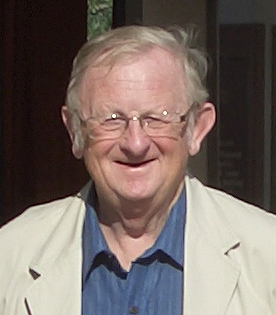 Welcome
to our parish church of St Peter and St Paul, which has dominated the eastern part of the historic town of Eye in Suffolk for the past 500 years.
Constant, dedicated maintenance ensures the future of this imposing building, its tower "one of the most magnificent in this county of fine towers", according to Simon Jenkins'
England's Thousand Best Churches
.
But we cannot stand still. A building of this calibre must respond to challenging times and new statutory demands. We believe our church must once again adopt the character of the early Christian church as a meeting place for all our citizens where Christian worship can blend with social activities for the benefit of a wider audience.
Our achievements so far
have included the completion of a new meeting room and modern amenities. The church is now qualified to host concerts, exhibitions and educational events, thanks to grants, donations from individuals and charities and to a continuing series of local fund-raising efforts.
In October 2015 we celebrated the installation of our majestic Binns Organ in the church, thereby ushering in a revolutionary new era of music for Eye and for this region. The installation of this historic organ, purchased from a redundant church which had been its home since 1888, has been our goal for the past 12 years. I am proud to report that, with the encouragement, help and generous support of well-wishers from far and near, we have at last achieved what we have aspired to for so long.
I hope that everyone with a love of organs will at some time visit our church on an active day to hear the Binns organ being played in its full glory. I hope that those who merely love music will come to enjoy it. Most of all I hope that everyone who appreciates the wealth of our heritage and culture will visit Eye Church, one of the largest and most impressive parish churches in a county of fine churches and dominates one end of our vibrant small town.
We would be delighted to welcome you
to any of the outstanding professional performances we regularly stage in Eye. Please let us know if you would like to receive details of coming events by contacting us at the address below or by email to
charismic@echointernet.net
Our work will never be done. Our aim to maintain this impressive sacred building and to bring inspiration, opportunities and pleasure to all. We look forward to seeing you in Eye, and sincerely thank you for your support
Charles Michell, Chairman
Eye Church Development Campaign [
for contributions
]
37 Church Street, EYE, Suffolk IP3 7BD United Kingdom
Church Shop

It is not such a rare thing these days to find a shop inside a Church building, but it probably was quite a radical move when Eye Church Shop was first opened over 25 years ago. The shop has always opened using volunteer help – and the passion to keep it open has waxed and waned over the years.
Development Appeal
We have completed the installation of the majestic J. J. Binns organ. Thanks to our supporters and the tremendous skills of the organ builders, E. J. Johnson & Son (Cambridge) Ltd, our dream has at last been realised! Our fund-raising for this stage of our campaign is now complete. Watch this space for details of our plans for the next Phase in our Development Programme.