Our Development Campaign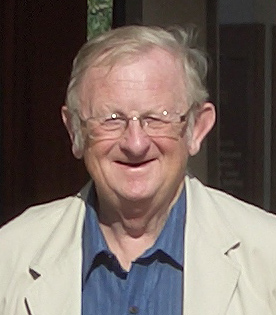 Our campaign to keep our Parish Church at the forefront of Suffolk's heritage has succeeded in attracting ever increasing numbers to the church and to our small historic town. Situated in the north of the county, tucked inside the border which stretches along the Waveney Valley, the town of Eye could become a forgotten backwater, not easily accessible and with a name short enough to be missed on the map by the casual traveller. But those who like to venture through the rural areas of East Anglia and who have found our circular town amid the quiet agricultural landscape will have experienced the beauty, history and culture, as well as the social and commercial life, which exist here. Of our important buildings, the Parish Church of St Peter and St Paul stands tall at one end, its tower a visible landmark to those approaching by the country roads. Anyone with an interest in history will find in Eye Church spaciousness, peace and serenity – qualities which we seek to maintain, while at the same time giving the building a living purpose in today's world. For the past twelve years, since the present campaign was launched for the enhancement of the church, we have produced a continuous programme of events, from the pageantry of our own civic life, to fine art exhibitions, lectures and displays, concerts by nationally-recognised performers and organ recitals, attracting full audiences from many parts of East Anglia. Thanks to our supporters, benefactors and helpers, the church has acquired, among many new features, an assembly room and a magnificent historic organ, on which visiting international organists have performed. Our work continues. Our thanks go to all those whose support and generosity have enabled our church to flourish. On their behalf I would like to invite you all to visit Eye and its magnificent church… and to stay awhile to sample its music and its welcome.
Charles Michell,
Church Development Appeal Campaign Chairman
Church Shop

It is not such a rare thing these days to find a shop inside a Church building, but it probably was quite a radical move when Eye Church Shop was first opened over 25 years ago. The shop has always opened using volunteer help – and the passion to keep it open has waxed and waned over the years.
Development Appeal
We have completed the installation of the majestic J. J. Binns organ. Thanks to our supporters and the tremendous skills of the organ builders, E. J. Johnson & Son (Cambridge) Ltd, our dream has at last been realised! Our fund-raising for this stage of our campaign is now complete. Watch this space for details of our plans for the next Phase in our Development Programme.