The Church Choir
Eye Church's adult choir is open to sopranos, altos, tenors and basses. We usually rehearse on Thursday evenings from 7.30 pm-9.00 pm. Our members are committed to providing music for the liturgy, on Sundays for the the 10.45 am Sung Mass, occasional Sunday evensongs and for Sung Masses on major weekday solemnities. Our repertoire is broad, from Plainsong to works by contemporary composers.
Become a member
New members are always welcome - particularly basses and tenors at the moment. If you are interested in joining us, telephone Tim Patient, B.Ed F.R.C.O. A.R.C.M. L.T.C.L., Director of Music on
07913 801999 email tim.patient@gmail.com
or enquire after the 10.45 am Sung Mass on Sundays
Activities
Eye Church Choir is available for weddings, funerals and memorial services and are sometimes available to provide music for special occasions in other East Anglian churches which have no resident choir.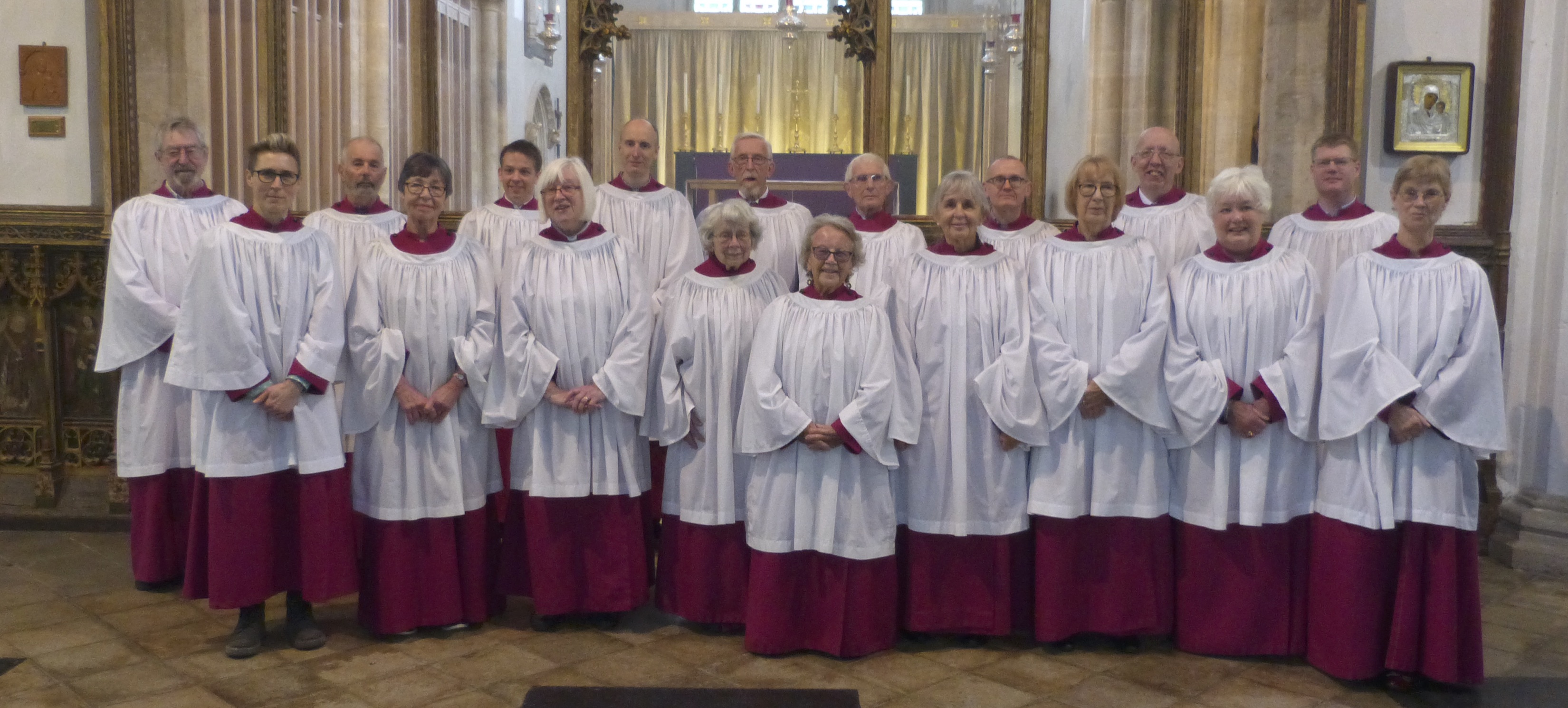 Development Appeal
Thanks to our supporters, benefactors and helpers, the church has acquired, among many new features, an assembly room and a magnificent historic organ, on which visiting international organists have performed. Our work continues. Our thanks go to all those whose support and generosity have enabled our church to flourish. On their behalf we would like to invite you all to visit Eye and its magnificent church… and to stay awhile to sample its worship, music and its welcome.